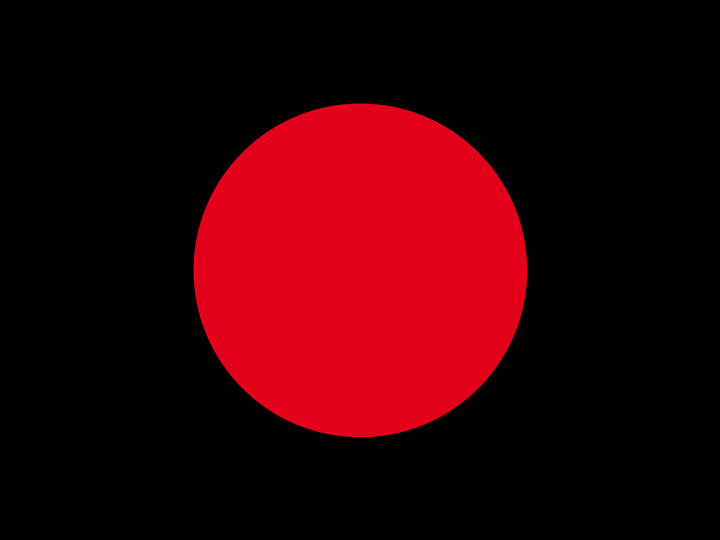 Gallius
— Gig (RGB)

Poster ✓

Set of three posters + flyers for the Gallius — an acoustic alternative music project lead by slovene songwriter Marko Galič —
concert at E-Kavarna Pina in Koper (Slovenia).
I decided to work on the promotional materials for this show graphically in parallel with the author's exploratory approach to music, transferring this feeling of extreme decoding even in the printed matters connected to the show. The E-Kavarna Pina performance was divided into three acts: the first act was based on the theme of passion, the second on the theme of hope and the third on the theme of peace.
So I used three colors, declined on three separate posters and flyers: a red one, a green one and a blue one. Red is the color of love, green is the color of expectation and blue is the color of tranquillity. After that, on each single-color poster/flyer there is placed a different geometric shape: a circle on the red one, a square on the green one, a triangle on the blue one. Big shapes which — through some thin dotted lines — are connected, in a very minimalistic way, with the below-placed Gallius name and show informations, creating a sort of 'paths of meditation' on the themes of the three acts of the concert.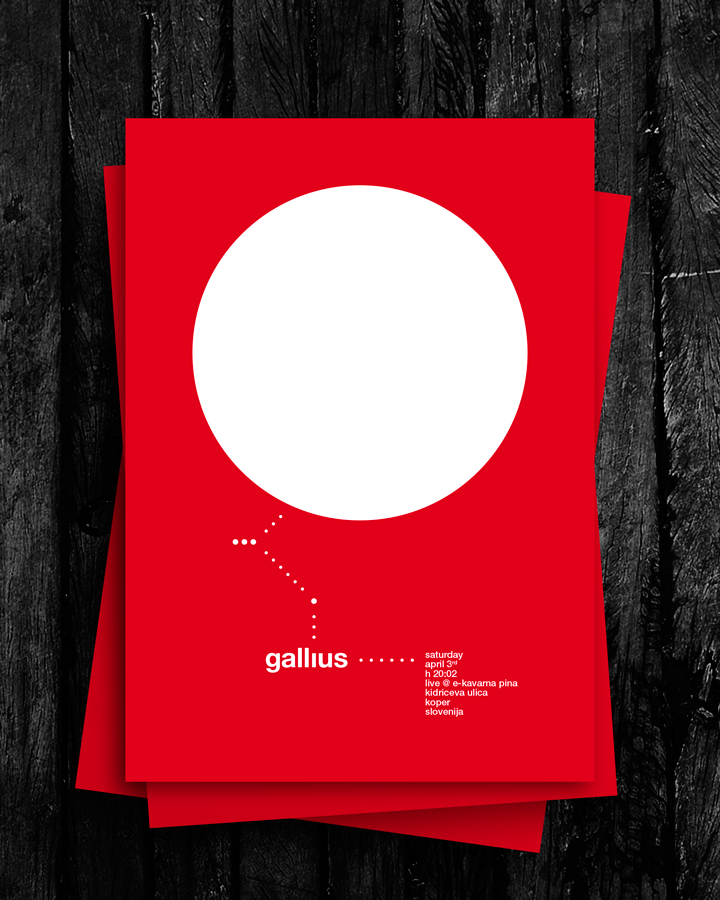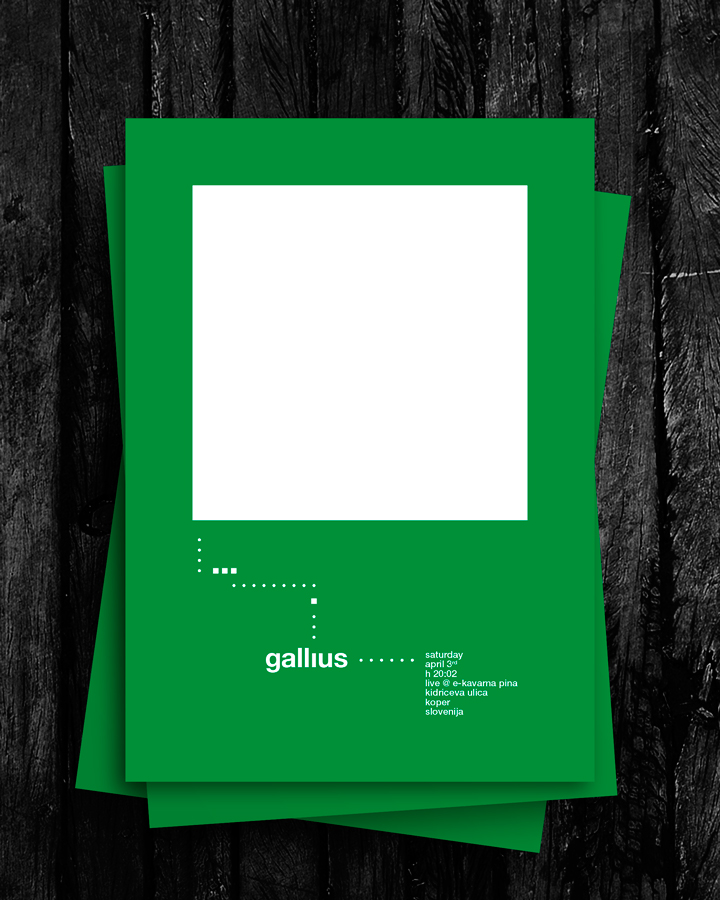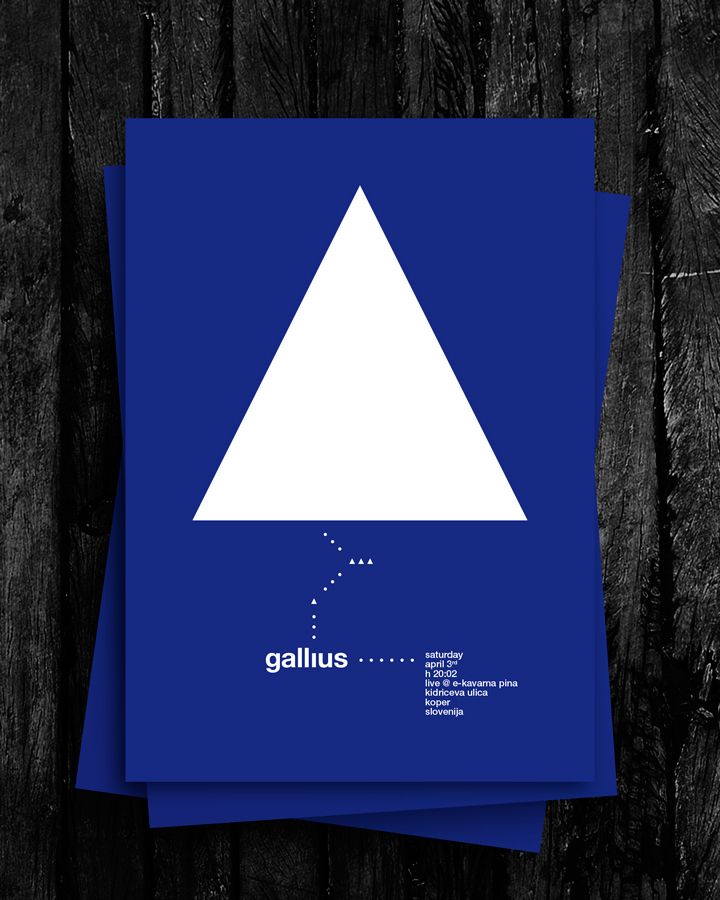 Notes
This is the first of a three-pieces series of promotional designs conceptually and graphically focused on the theme of 'color mode' made for Gallius. This first — presented here above — is a set of three posters + flyers based on the RGB color model. You can complete the overview of the trilogy by clicking here to see the second set of posters (based on the CMYK color model) and by clicking here to discover the third step of the saga (based on the Black and White processing).
Credits
Creative direction → Aleš Brce
Art direction → Aleš Brce
Graphic design → Aleš Brce
Year → 2010
Salva