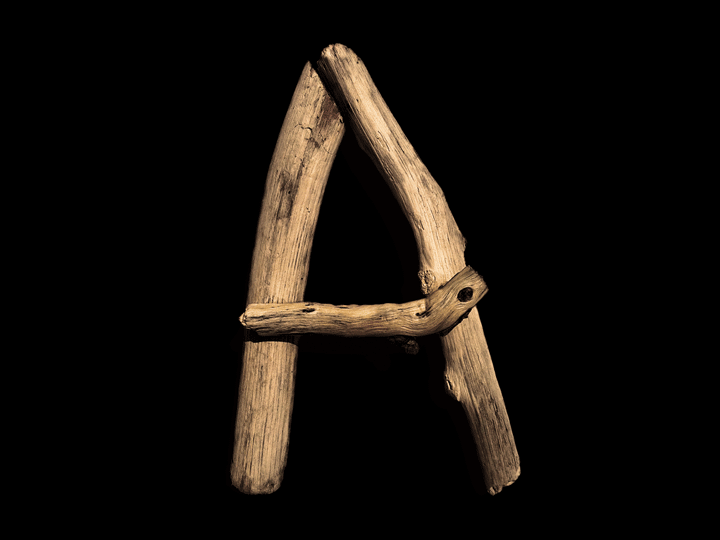 Three Sticks
Poster ✓

Poster For Tomorrow is a non-profit organisation based in Paris (France) that aims to address global (social) issues and that yearly organizes design competitions to stimulate debate on issues that affect us all. The 2011 call for entries asked for posters to promote the Right to Education. We all believe that education gives people across the whole world the chance to break the cycle of poverty: to live in a more equal world without discrimination, where everybody has the same chance to learn the same skills and enjoy the same success. To enjoy a better tomorrow.
We (myself with the copywriting help of Andreja Bruss) made this poster presented here, named 'Three Sticks'. Our work wants to approach the topic of education in its widest sense starting from its basics and so we choose to speak about literacy as what makes the difference today between an educated and an uneducated person, it doesn't regard only children but mostly adults. The letter 'A' is here put out of its context, strip down and break down into 'just three sticks'. In this way the words of A. A. Milne — quoted on the poster — make the spectator reflect on the disadvantage of illiterate people.
The poster was selected by a

professional jury and then

featured in the 2011 Poster For Tomorrow's Right to Education catalogue and

displayed in a lot of exhibitions in 100 cities worldwide.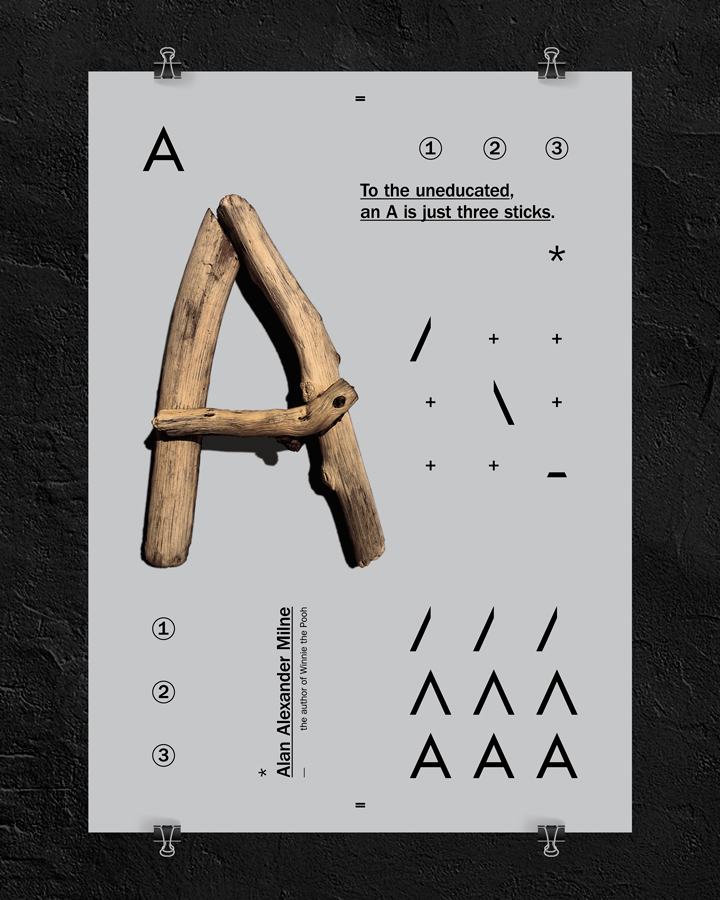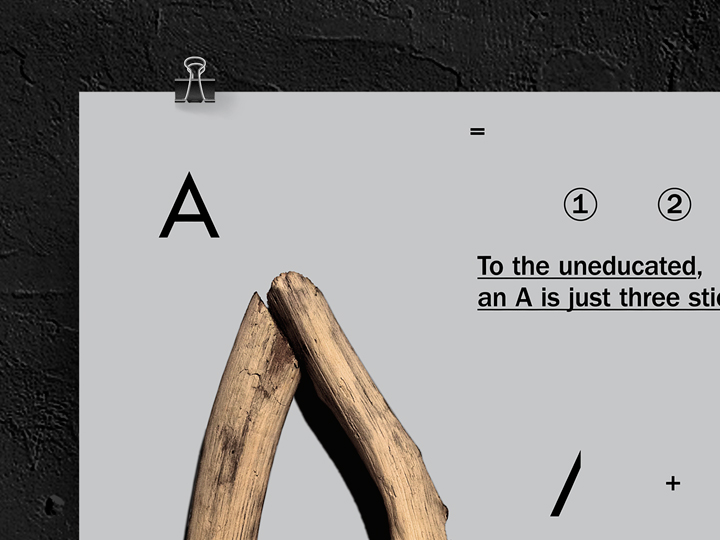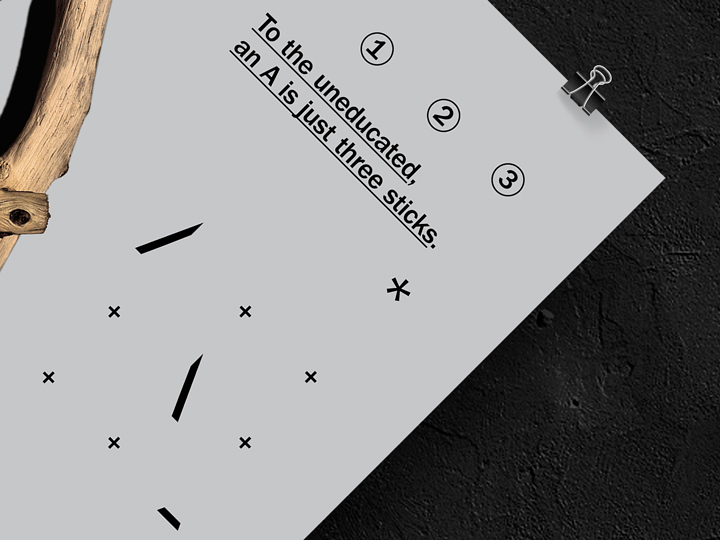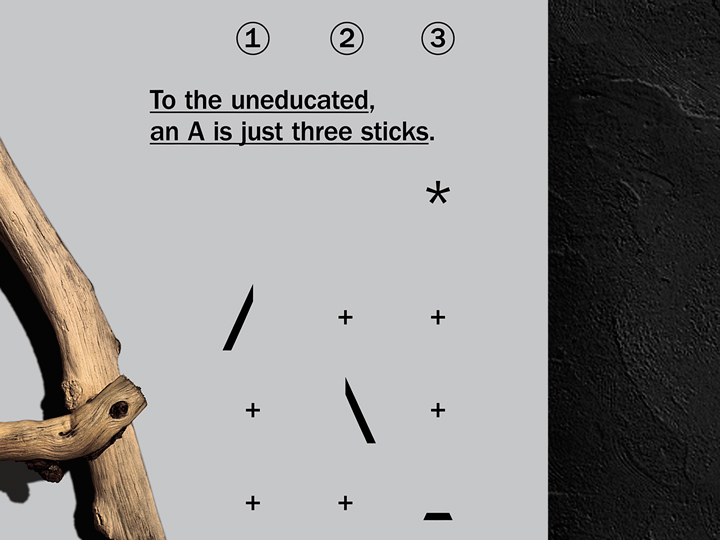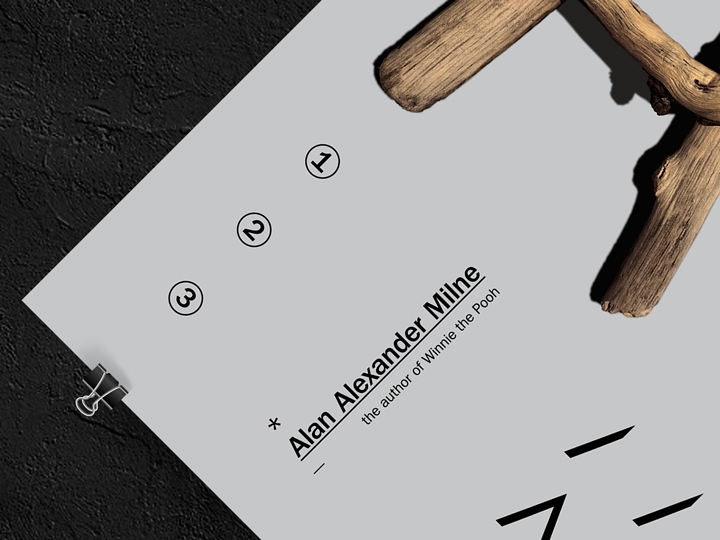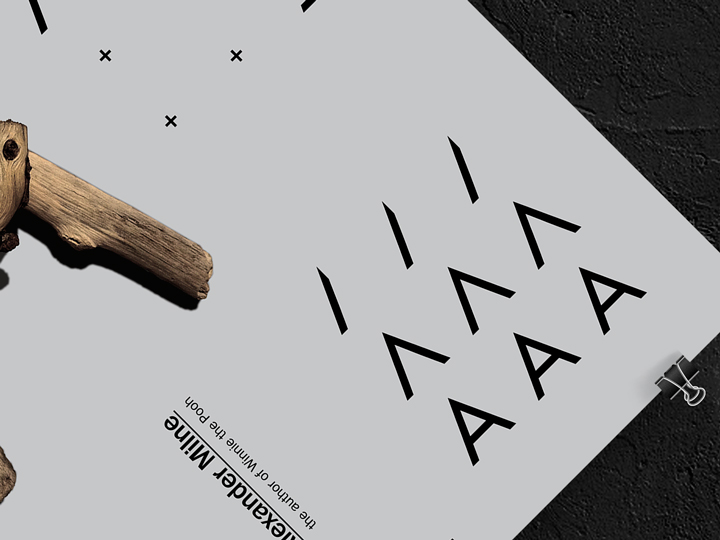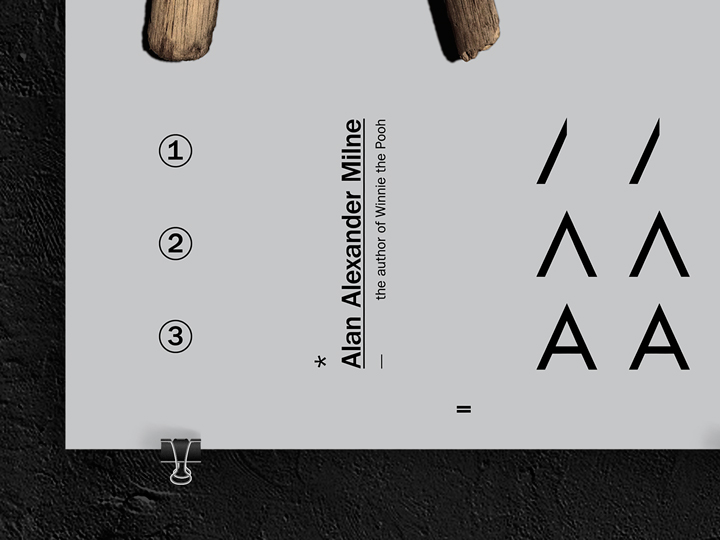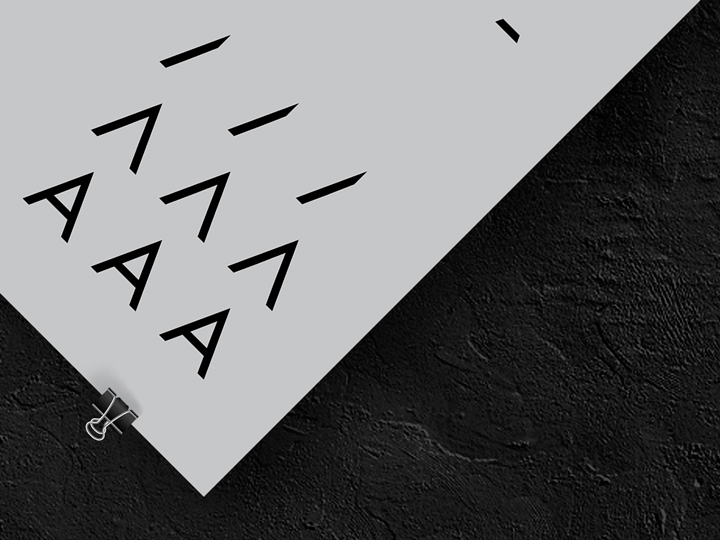 Credits
Creative direction → Aleš Brce, Andreja Bruss
Art direction → Aleš Brce
Graphic design → Aleš Brce
Copywriting → Andreja Bruss
Year → 2011
Salva
Salva
Salva
Salva
Salva
Salva
Salva
Salva
Salva
Salva
Salva
Salva
Salva
Salva
Salva
Salva
Salva
Salva
Salva
Salva
Salva
Salva
Salva
Salva
Salva
Salva
Salva
Salva